W
hat's your
teacher style
?
Charmed in Third Grade & Teaching Fashionista
A teachers
f
ashion
p
arty!
Well, isn't this all kinds of fabulous,
jess
is hosting an amazing linky,
check out her very fashionable blog
and link up too..
Here are the guidelines...
1. Tell me your favorite store(s) that you like to get your "teacher's fashion"
2. What are some of your favorite accessories?
3. What type of shoes do you teach in? (i.e. heels, flats, wedges, etc.)
4. Do you have a "go-to" item in your closet?
(i.e. sweater you wear weekly, shoes you wear daily, etc.)
5. Have you ever had a fashion "uh-oh" at school?
Please post any cute items, sales, outfits that you have grabbed for this upcoming school year!
1.
My all time
favorite
stores are
JCREW
,
Anthropologie
and
Free People
..
but..I shop everywhere..lol
Target,
Kohl's
,
Nordstrom
,
Bloomingdales
,
Chanel
(
lol
)
i
wish
2.
My
favorite accessories
at the moment are from
Etsy
shops like
Spike the Punch & ILY Couture
.
I always wear my Jennifer Zeuner monogram necklace, and have a small infatuation with love & skull
designs. Here are some of my all time favorite arm & neck parties! (ha ha)
3. I teach in wedges..Tory Burch Sally's, I love them They are amazing, I have them in almost every color..They are low enough to stand in (2 3/4) wedge all day, and give me those extra few inches that I need to be at least a little taller than my students.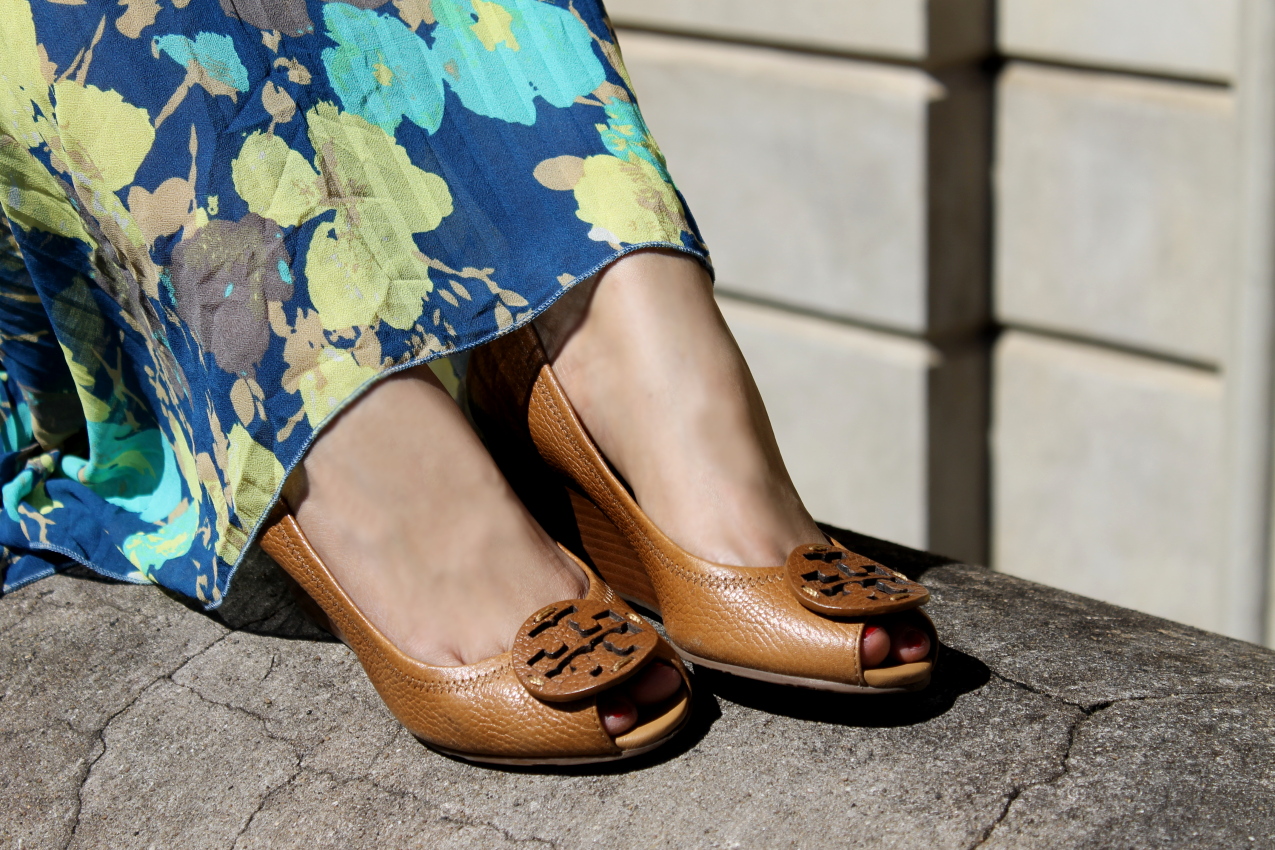 styleat30blog google image photo
i4. My go-to item..hmmmm' I actually am a jeans and blazer type of teacher. I love seven, citizens and JCREW jeans..I feel like a cute blazer makes you look put together. So I guess when I need an outfit quick that's what I'll put together.
5. Ok so extremely embarrassing..and something I'll never forget..
my teaching fashion faux pas
I went on a school trip to the farm, picnic- hayride-petting zoo- and it was muddy from prior rain.. and we were
STILL
going. Well, I was wearing a little white
eyelet dress
! Ugh of course a zillion people asked me "where are you going with that outfit"
that day..(I totally forgot the trip was that day)
the dress remains in my closet un-touched!
Anthropologie Dress & JCREW teal cardigan!
The newest additions to my "teacher wardrobe"..