T
his Fall, I'm completely obsessed with the Chanel Brooch - What a perfect accessory!
It is such a
great timeless piece that will make any outfit look better instantly. I've scoured Ebay, Etsy, and Poshmark, then I purchased a small gold Chanel Brooch that I love but we all know BIGGER is BETTER..
So now I'm on mission to add a large one to my Fall wardrobe. I've noticed that these pieces have increased in value on these sites, so I consider it an investment, just be very careful when ordering secondhand online.
Extra Petite wrote an excellent article about buying secondhand Chanel that you should totally check out before buying anything to ensure the authenticity!
I've pinned so many beautiful Chanel Brooch outfit inspirations on Pinterest, I just had to share them...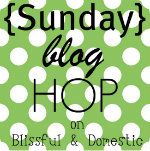 Link Up with Blissful & Domestic and meet new blogger buddies!