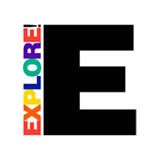 I found an amazing blog..
E is for Explore.
You
have
to stop by and check it out!
There are tons of math/science/art
hands-on activities & projects!
I think I'm in
love
!
http://eisforexplore.blogspot.com/search/label/money
Here are some cute money activities that I used in
my classroom this past week!
My favorite is this flip book!